Shaping your next chapter from realness and abundance, one step at a time.
There comes a time where you might want to begin again, discover hidden talents, take a brave jump, realize potential, see the world differently. Let this experiment guide you to shape your next life chapter from essence and abundance and experience freedom in your energy, creativity, flow, work, relationships, health, finances or business.
If you'd like to know more - join our network here: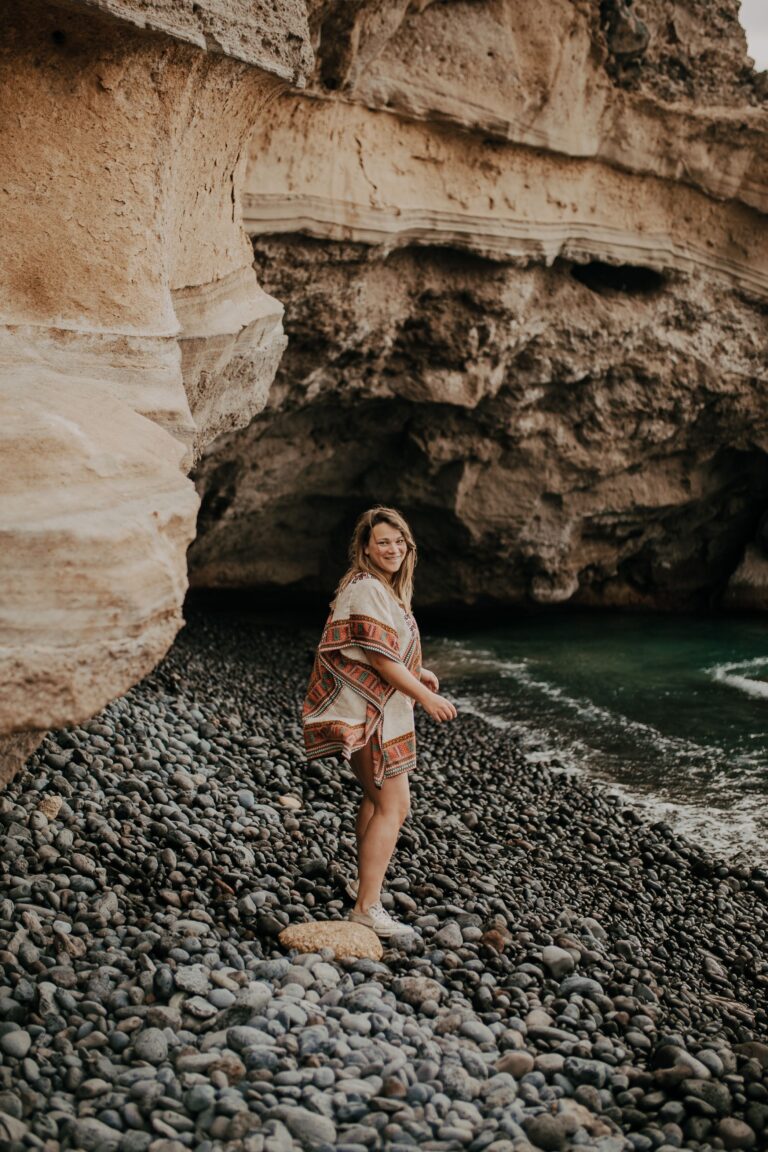 Create a life that fits your soul.
Let's face it. The age of fitting in standards, is slowly crumbling. It's becoming more and more evident that conforming to other's expectations and societal standards isn't necessarily leading to a fulfilling, exciting and abundant life.  
In this new era you are encouraged to establish a deeper connection with your feelings and be true to your unique expression in how you live, love and do business so you can unlock crazy creativity, real intimacy, endless opportunities and a deep trust in possibilities.
However, the challenge lies in the fact that growth can also be uncomfortable. This is why many of us revert to familiar habits and maintaining the status quo. This canvas is created to support you in every step of the journey you take, even the most uncomfortable ones.
A new reality feels like ...
Here, by a new reality, we mean a process of shedding masks to live according to your nature. When you connect with your essence, very different kinds of ideas, perspectives, and desires come to the surface. It is from that place of openness, abundance and creativity that we can engage in a very special process of creation. One that feels free, abundant, natural and magical.
The form in which your new reality will come to surface, is specific to you. It may still be unknown to you and will form naturally during the process. You may find yourself taking a leap of faith, write a book, gain greater clarity on who you are and what you came here to do, grow your existing business to new highs or pivot your business, re-imagine your relationship(s), transform your health, attract a new type of relationship or make a move or decision that may change the course of your life. On the rhythm of your natural vibe. Essentially being you in everything you do. 
chaos
to do's
protection layers
pretending
witholding
self-censoring
doubt
concerns, restrictions, conditions, scarcity
misty mind
honoring the messy process in between
clarity
vision
creation
movement
essence
intuition
realness
self-expression 
creativity
a new reality that moves you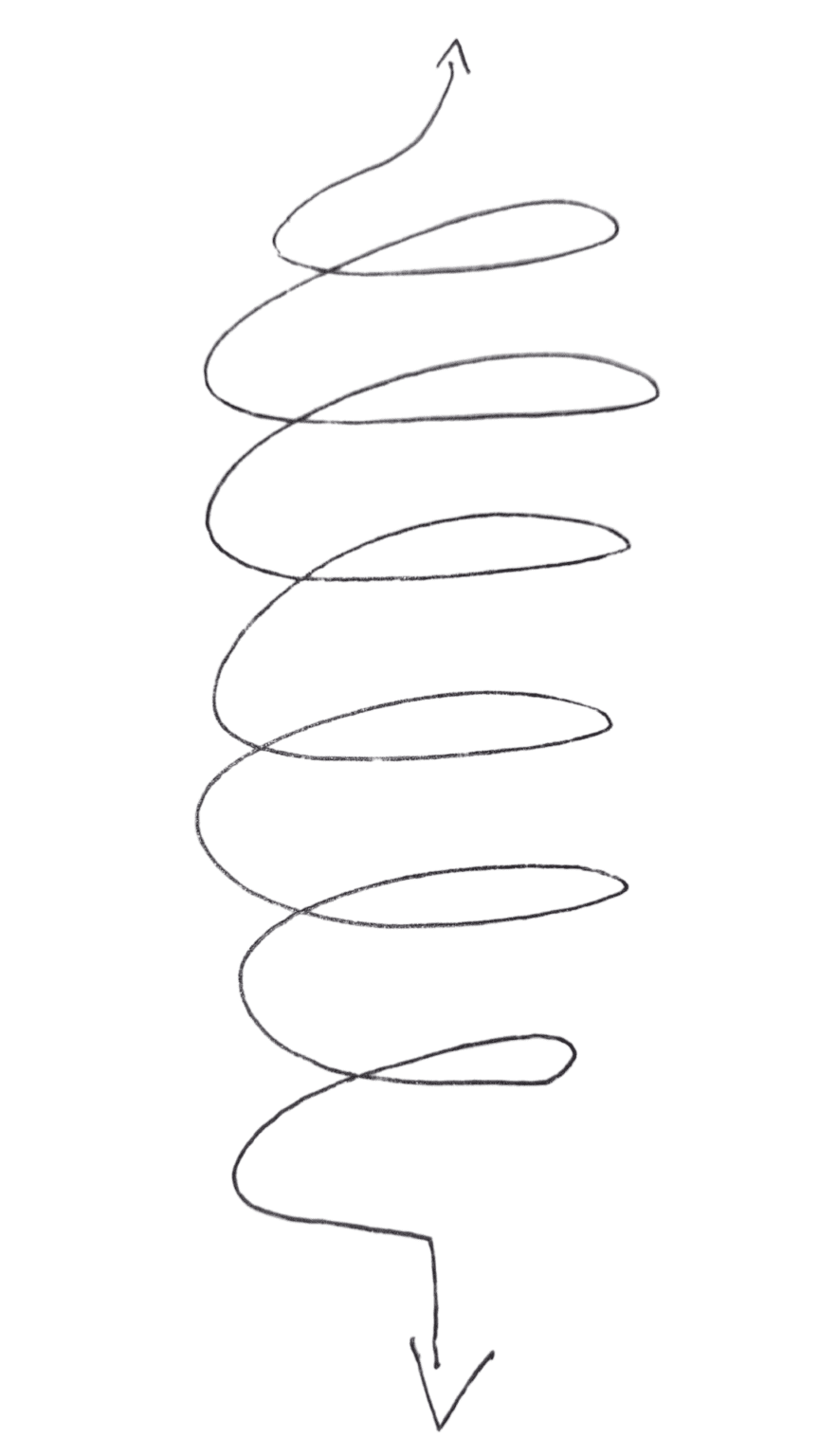 you sense an untapped potential to create a life that is free and abundant, express yourself more freely or take a leap. This potential lingers in the shadows, occasionally making its presence known, yet it also elicits a hint of fear within you.
you are ready to let go of what no longer suits you, including the outdated ways of engaging in personal development, working, entrepreneurship, improving your health, …. to be true to yourself and create a life that fits your natural vibe.
in certain areas you already "know" what's best for you, but there is not enough time, ressources or creative space to make it happen. in other areas you'd like to get to know yourself better, play more and discover what is still unknown.
you notice that your usual way of handling change and personal growth does not work for you anymore.
We're looking for those who are willing to be committed to a daring and exciting process that may well transform the course of the rest of your life. If you're more about just sitting back and listening, this probably isn't your cup of tea but…
If you are ready for natural upgrades and expansive experiments, then this is for you.
Get access to "first-mover" conditions by signing up here:
Let's reimagine possibilities
An untapped potential that doesn't reflect who you truly are, can leave you feeling dissatisfied and unfulfilled.
Even if it seem you have everything to be happy on the surface, it may still feel like you are missing something. It's like a puzzle that's incomplete without a vital piece. That's exactly why this space has been created: to discover your unique natural vibe, express it in everything you do and share it with the world around you, allowing others to be inspired to realize their potential too.

Welcome to the
new reality canvas.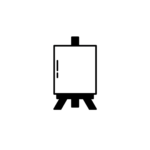 A blank canvas to start anew.
The new reality canvas invites you to start anew, over and over again – so you can become present with what wants to come to surface, open up to intuition, tap into a collective field of intelligence and move past the context, labels and protection patterns you've identified with.

The canvas lets you go through a process of shedding what's not you to become be real. This allows you to create a vision of what you want your life to be like. It's a safe space to feel. To identify and release the blocks that are holding you back from living your essence. It's a place to come home. To trust. To experiment. Navigate the unknown. It's a source of inspiration and creativity. 
Experiments that will support, nourish and challenge you to go where you haven't been before.
This isn't just a course. It's an experiment, a process, an adventure… and the only way to shift into new fields of creation, is to live your way through it. Keep in mind that the program below serves merely as an initial foundation. Our ultimate goal is to transcend the confines of the program itself and prioritize the actualization of potential and a novel reality.
The canvas is your guide and support through every step of the creation process to live a life that feels like you.


The new reality canvas consists of 4 transformative journeys. It is highly recommended to complete the entire canvas process, but you may also choose to focus on a specific aspect of the canvas and return to the other journeys at a later time. Ultimately, the 4 journeys work together to provide a systematic approach to learn the art of creating new realities from essence. 

One of the fundamentals of this program is that we become students for life. When you step in for this process, you can repeat it again and again in new phases of your life.

If you always think, feel, and act in the same patterns, your life will keep going in the same direction. Since 99% of our thoughts and actions are just like they were yesterday, we tend to stick to what may seem comfortable, but leaves us feeling stuck. This blocks us from exploring new pathways in mind, brain, heart and life and accessing our intuition and inner wisdom.
It's time to open up to new potentials within yourself and open the gates of trust, playfulness, intuitive flow, feelings, ideas and abundance for a new reality to emerge naturally.
In this experiment you are invited to be guided by your playful, intuitive and adventurous side, leave old habits behind and look at things from a different angle. 
This is what you'll learn:
Expand your realm of possibilities in the way you approach life
See, feel and act beyond the limitations of your context
Broaden your horizon
Discover your intuitive flow
Embrace the unknown as a gateway to miracles
Open to present moment feeling states
Embody your creator within
Install daily play, exploration and adventure
Learn to trust in the midst of chaos and adversity

The addiction to the mind, labels, roles, jobs and identities limit you to become who you're meant to be. Accessing a new potential means getting clarity on who you are at core, what your natural vibe is and what you came here to do.
To become who you are, it's essential to dare to question your beliefs and are willing to get to know yourself on a deeper level  so that the only thing you have to do is to vibe from your essence, in everything that you do.
In this quest you are invited to establish a relationship with your essence, energy type, talents, past experiences and untapped ressources to unlock your full potential from within.
This is what you'll learn:
establish a solid sanctuary within
discover your natural vibe
tap into the wisdom of your sensitive side
make friends with your demons and shadow parts
know why you do what you do
discover what you came here to do
unleash your radical truth
be yourself in a world of others
initiate essence realities

There is dreaming without essence. There is doing without dreaming. There is planning without doing. There is a lot of doing without natural vibes and without direction. There is also fear and not doing.
It's time to express your true essence out in the world. Your new reality is specific to you and will take shape during the process from a place of realness and abundance.
This could mean taking a leap of faith, embark on a new life chapter, start a company or pivot an existing one, revitalize your health, attract fresh connections, write that book or make that bold move you've been eager to make.
 In this phase you'll go through the messy and exciting phases of integrating dreaming, longings, essence, doing, vibes, direction and embracing uncertainty to express your essence into a form in the outside world.
Learn to:
built a foundation of trust and safety within
craft a new vision for the next chapter
purify and simplify
naturally attract what's meant for you
turn the impossible into magic
find clarity when navigating change
embrace the awkwardness of not knowing
take effortless action according to your design
articulate visions into existence
creating the right circumstances

From a young age, we're taught to seek validation and fulfillment from outside ourselves. As a result, we may have develop habits and lifestyles that are out of alignment and make us feel scattered.
This is for you if you'd like to properly channel energy into decision-making, focus, action and creation in alignment with who you are, whether you're working to create a new reality for yourself or leading others toward it.
Unhook from the validation-seeking game by learning to
acces your subtle energetic dynamics
build a foundation of safety within
pick up the whispers of the creative field
activate your personal energy
navigate empathy and responsibility in leadership

clear subtle beliefs

open the gates of abundance
access higher consciousness
"The beauty of the canvas lies in its ability to inspire us to
think differently, to challenge our assumptions, to be more honest and to push the boundaries of what is possible
. As we take bold steps turning our dreams into reality, we have also reconnected with ourselves and each other on a whole new level. This has been one of the most precious gifts for our family and we are beyond grateful for the experience."
"This isn't a typical self growth course. It's a
very real possibility of a whole new kind of living where you can just be you in everything that you do.
. . So much needed in the changing world of today. Cutting the bullshit and loving your way through it to create something truly unique. I must admit it hasn't always been an easy walk in the park. But
the skills you gain will last a lifetime.
. Honestly, one of the best investments I made. Thank you.
I haven't felt this excited about the future in a long time! The experience has been profound and more than I was expecting. This course should be mandatory in every university and company. I have already taken some coaching courses, but nothing compares to this one. I am amazed at Geraldine's life experience and wisdom.
Highly recommended for anyone who longs to design the next phase of their life.
Disclaimer: GG is my life partner so you might think I'm a bit biased when I say that I never met a woman more passionate about living her truth and seeing possibilities where you least expect it :). But our relationship holds the proof of what is possible when we each on our own commit to being truthful to ourselves and the other. Also, in just a few months we created O Ninho - The Sea Nest - in Portugal together. To me this is the perfect example of how easy it is to imagine and create new chapters in life if you stay true to who you are.
Get access to "first-mover" conditions by signing up here:
The quality of your connection to your essence vibe
is shaping your reality, now and in the future.
Your essence is  the source from which the most natural ideas, thoughts, inspirations, feelings, intuitions depart. 
It has a unique vibration.
"The retreat was a truly profound, beautiful and powerful experience. I have been meditating and attending retreats for many years but found this one particularly helpful.  What did I love? Staying in a quiet, wild, peaceful haven of nature; eating the most delicious and healthy food prepared with love; doing daily yoga; being with like minded souls.   But above all, the teachings and meditations with Geraldine who has such wisdom beyond her years, so much insight, clarity, groundedness and humanity.  After following the path and meditating for many years, something finally truly clicked about how we create own suffering and can free ourselves. I can't thank Geraldine enough." 
This experience left a deep impression on me. By taking time to become truly present with myself, I was able to touch layers within myself that I did not know before. Streams of inspiration and perspectives came that changed my view of the world and myself forever. Not only did I meet wonderful people, but I met myself again. I even wrote part of my book there that I will be releasing soon :). If you are hesitating, it's a good sign. Because your life won't be the same afterwards.
"More than expecting.... I was not expecting the deep insights and transformations which came as a result of the Retreat. A balance of deep meditations, yoga, and inspirational open teachings made the opportunity for personal growth and life enrichment. Fabulous guidance and support from Geraldine, the course provider. It is a truly experiential process. I'm over 60. The group was all ages, all of us on a similar path. Quite frankly, the best retreat ever, and all taking place in a glorious setting of Portugal. Can't praise the course highly enough."
There is a a vitality and a unique expression
that can only be translated through you into creation.
The past few months I have been coached by GG. This has been one of the most powerful experiences of my life. I have gained a deeper understanding of my true nature - the part that doesn't want to impress and please others. I am now making a huge u-turn, transitioning to a new phase in life while starting another business that is better fitting with who I am. It feels like a weight lifted off me and I'm so excited for the rest!
I came into the canvas process with a particular goal in mind but after a few weeks in, I realized that my mind wasn't always my truthful servant. With the essence trip, I got chrystal-clear clarity on who I am, how I function and how I can live and create from that place of authenticity. I am embracing a new all around vision for my life instead of chasing temporary goals that don't suit me. Thank you so much for this magnificent journey.
After the first module, I could find a space within that I haven't yet been able to connect to, even meditating for several years. For the first time I am getting a sense of what it means to create moments, experiences, projects, relationships and feeling states from a natural vibe. The synchronicity I am experiencing is beyond words. Can't wait to start bringing more of this into my life.
Get access to "first-mover" conditions by signing up here: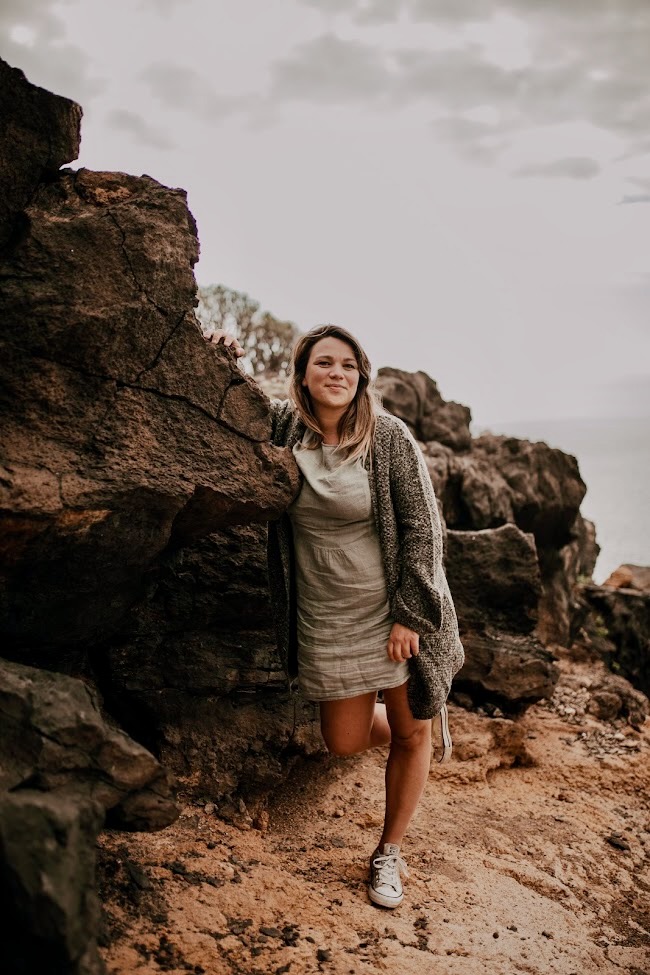 So great to have you here! Perhaps it is no coincidence since you might sense you are getting ready for a deep transformation and a new chapter in your life. The process I invite you into is based on a decade of experience guiding individual, group and company journeys through awareness, the mind-body-spirit connection, mindfulness, meditation, self-compassion, creativity, brainstorming and business design.
Having a front-row seat in transformation processes, I came to realize that unlocking a new potential goes beyond tools, programs, labels, or strategies.
You are asked to explore your willingness to come home to yourself, to know yourself on a deeper level and to tap into your potential as a leader and creator.
This process entails rediscovering your essence vibe, embracing your flow, finding your voice, facing your shadows, connecting with your innate energy, placing trust in your intuition, exploring your authentic emotions, nurturing creativity, and exploring the vast realm of possibilities. It's about shedding layers of the past and learning to greet change and the unknown with a sense of grace and acceptance. These skills are now bundled in the new reality canvas so that you can live on your own terms, free from expectations, and in tune with the rhythm of your heart and greatest potential. ♡
Going through the process the canvas way...
Flexible daily sessions

A short daily masterclass, audio or exercise, to maximize the learning process.
✓ built your skills gradually over time 
✓ go on your own pace
✓ choose a daily or weekly rhythm
✓ from anywhere
✓ sofa - and hiking- proof 
Experiments & Play

We believe that learning by doing is a key components of creating a new reality.
✓ immerse yourself in experiments from day one, rather than just theorize about it
✓ embody, activate feeling states, lean into the daring, self-express, play and practice
Activating meditations

Your journey will be supported with meditations and self-hypnosis exercises.
✓ entrance points to your subconscious, essence, and intuitions
✓ activate trust, safety, creativity, flow, ease, infinite possibilities, ... 
✓ install a new reality in body and mind
Make valuable connections

We have built an amazing platform for you to
✓ co-create with other like-minded individuals
✓ share and learn from each other's experiences
✓ get inspired by other's journeys
✓ motivate each other to go beyond current mind and contextual states
** Bonus ** Live group coaching sessions

By signing up now, you'll have the opportunity to participate in live sessions, where you can ask questions and discuss challenges as the program progresses.
** Bonus ** Your own mastermind cheering circle

By signing up now, you can join an intimate creation circle (optional). You will be connected with 2 to 3 other new reality designers based on your field of interest. 
Get access to "first-mover" conditions by signing up here:
Here are our most frequently asked question.
Get access to "first-mover" conditions by signing up here:
Read more about our first experiment starting soon:
Lees meer over ons eerste experiment dat binnenkort van start gaat: