△ Quantum leap your new reality.
If your new chapter feels like a struggle, a long list of to do's or is progressing slowly it's very probable that something is slowing you down. This course is designed to transform what's holding you back from the inside out, so you can step into a new, easier reality. You'll learn how to think bigger,  feel deeper and take consistent actions aligned with your goals, so you'll be ready to embrace the next phase of your new reality with confidence and ease.
▷ Starting soon - enjoy amazing conditions here: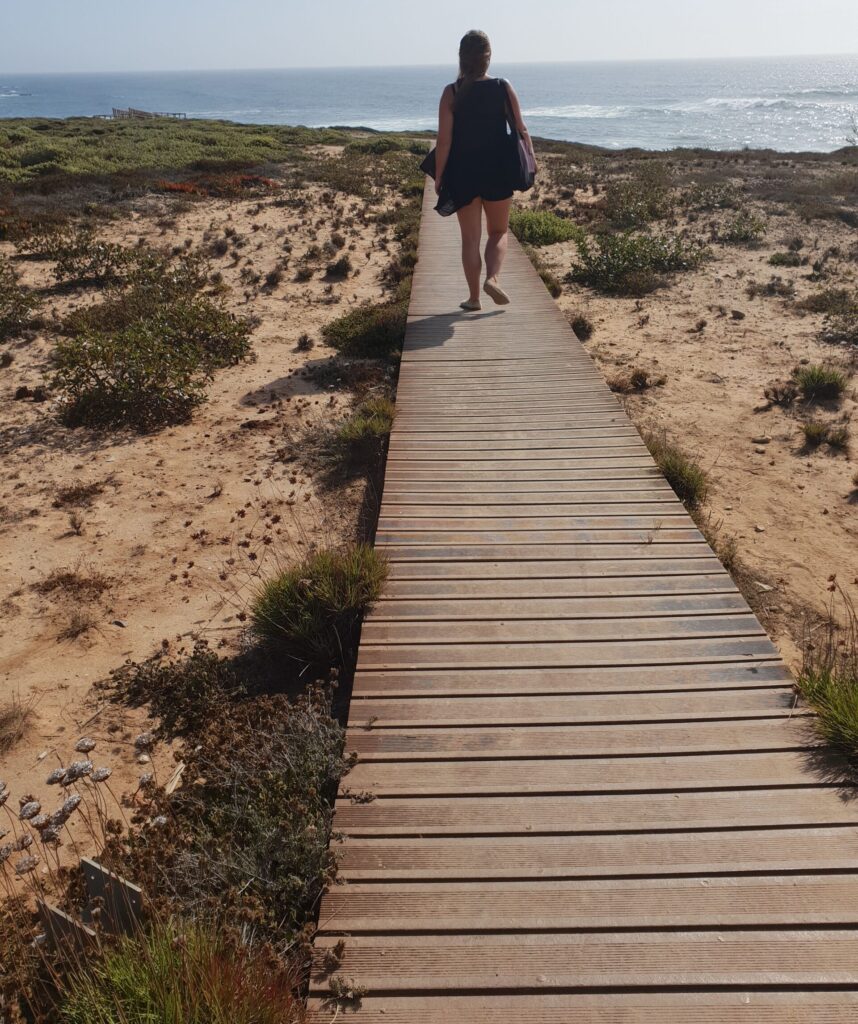 To create a new reality,
you must know how to expand beyond the old one
Your potential is greater than you may realize, and there are endless possibilities ahead. Your past does not determine your future achievements. However, sticking to old patterns of thought, emotion, and behavior can hinder your growth. Dreaming big but limiting yourself, or yearning for freedom while building your own barriers, are common traps. That's why understanding what's best for you is not enough for real change. True transformation is achieved through continuously embracing new perspectives and taking fresh actions
Wanting to transform is one thing,
knowing how to do it is another
For more than a decade, I have closely observed transformation processes, both in my own life and while guiding clients and businesses. What I've learned is that there is often too much focus on the end result, overlooking what is necessary for authentic and sustainable transformation. The outcome can be inconsistency, limitation, inauthenticity, fatigue, or repetition of old patterns – all of which hinder genuine transformation and ultimately, the realization of potential and dreams.
Built a solid foundation of expansion
so you no longer have to hold back
Expansion has a life of its own—with diverse rhythms, processes, and skills that we can learn and refine. This experiment teaches you to understand and accelerate expansion in an area of your life where you feel stuck, limited, or held back.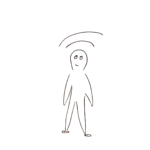 Changing within your old reality can feel difficult and slow.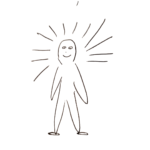 Enjoy the freedom of cocooning new possibilities into reality from the inside out.
you sense an untapped potential within you, you'd like to make a fundamental change or create a new chapter in life or your business
you'd like to feel more energy, freedom, aliveness and abundance and you are tired of hearing vague and superficial advice 
you start to notice that your usual way of handling change and personal growth does not work anymore 
you'd like to create a new reality that feels authentic and integrated in the essence of who you are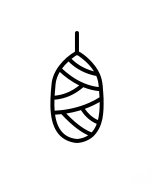 Welcome in the expansive cocoon.
A process to accelerate expansion
in an area of your life where you feel limited.
Get access to "first-mover" conditions by signing up here: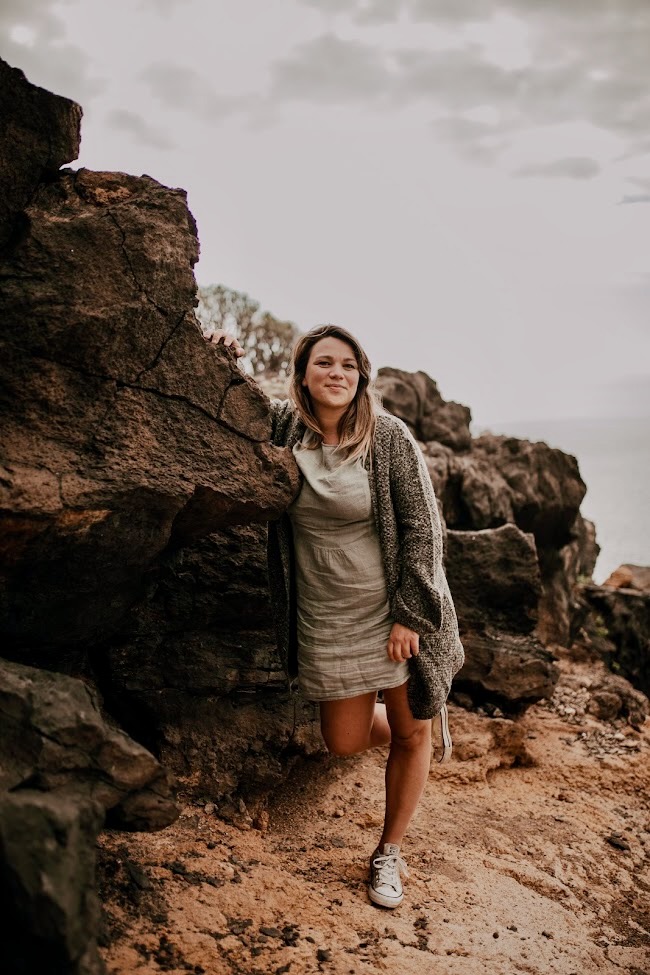 Here is my confession:  while there were instances when dreams effortlessly materialized into tangible realities, there were also moments when I found myself exerting excessive effort, holding back and losing energy. I discovered that genuine transformation has an own rhythm, with different phases and skills that can be learned and refined…. 
For over a decade, I've dedicated myself to guiding individuals and businesses in meditation, mindfulness, self-compassion, creativity, brainstorming, and business design. Observing these transformation processes revealed clear, learnable patterns of genuine change and creation. When I started applying what I observed, my life changed before my eyes, on all levels. Struggles that limited my potential faded, and I found new energy, intuition, and enthusiasm. Finally, I could bring to life what I had envisioned in all aspects of my life and when I started integrating these skills with my clients, they started shifting and creating rapidly too.  My mission is simple: to share this transformative process with you as it brings so much more essence, freedom, expansion and authenticity in to our lives ♡
This is what we'll focus on...
In this experiment, we focus on the specific aspect that you can transform, allowing you to take the next steps in your new chapter with greater ease. It's the force that may move mountains. It strengthens the foundation within yourself, enabling you to carry and lead more expansion.
You'll learn a replicable system designed to accelerate expansion in different facets of your life.
The program outlined below serves as an initial foundation, with many more themes to be explored. Our intention is to surpass the program's limitations and prioritize the realization of your full potential.
After the expansive cocoon,
you can to expect to...

We don't care about theory.
We will challenge you to move from within - to embody what you envision. Expansion from integrity is the real game we are interested in.

This is what others say...
This edition will be the first release of the expansion cocoon. That's why you'll be able to participate at exceptional conditions. These testimonials have been gathered from existing clients who have participated in pilot trials of our 'New Reality' experiments."
Despite my extensive history with various courses, Geraldine's approach stands out remarkably. The insights and wisdom she shares are not just inspiring but immensely applicable. I confronted and overcame deep-seated patterns that held me back, enabling me to step into the next version of who I am. I have been able to access a wider space within me. The transformative nature of the experiments and exercises, have been pivotal in reshaping my approach to both my professional and personal life. wholeheartedly recommend it to anyone eager to design the next phase of their life.
Disclaimer: Geraldine is my life partner so you might think I'm a bit biased when I say that I never met a woman more passionate about living her truth and seeing possibilities where you least expect it :). But our relationship holds the proof of what is possible when we each on our own commit to being truthful to ourselves and the other. Also, in just a few months we created O Ninho - The Sea Nest - in Portugal together. To me this is the perfect example of how easy it is to imagine and create new chapters in life if you stay true to who you are.
I was test driving the experiments as a dedicated client of Geraldine. It has been truly a magnificent journey. I got chrystal-clear clarity on who I am, how I function and how I can live and create from that place of authenticity. I am embracing a new all around vision for my life instead of chasing temporary goals that don't suit me. My creative spirit is fully alive now. Again, a big thank you Geraldine!
What's exciting about this program is that you learn to understand how transformation works. It enabled me to move faster through parts that no longer serve me to make room for a new chapter. In just a few weeks, I have already noticed a remarkable difference in the consistency of my new habits, energy, and attention. My focus was on that, but it's applicable to anything someone wants to transform and create, that's the beauty! Thank you, I'm excited for what's next!
I sensed something was holding me back, but didn't quite see how I was unintentionally creating my own obstacles. I just tried moving forward and started the business I was dreaming of. Eventually pushing myself too much and burning out. What was really special is that I've learned to transform old energy into new energies and combine it with a certain practicality. Combining motherhood with my business now feels more easy going. There is a sense of relief and deep trust in the future and the present moment. Bonus is that I have more energy and clients almost doubled since starting the journey... Highly recommended.
The past few months I have been exploring new levels of this process. This has been one of the most powerful experiences of my life. I learn to connect with a part of me that is no longer wanting to please or impress others. I am now making a huge u-turn, transitioning to a new phase in life while starting another business that is better fitting with who I am. It feels like a weight lifted off me. I'm excited to continue this process.
The beauty of the exercises and process (that is still unfolding for us) lies in its ability to inspire us to
think differently, to challenge our assumptions, to be more honest and to push the boundaries of what is possible
. We are taking bold decisions now, we have also reconnected with ourselves and each other on a whole new level. This has been one of the most precious gifts for our family and we are beyond grateful for the experience.
Geraldine's coaching has been instrumental in both the expansion of my business and the development of my personal creativity. Her method resonates with me as it's tailored for those who are forward-thinking and value emotional intelligence and independent thought. Her approach goes beyond surface-level techniques, delving into a deeper authenticity that unlocks a powerful energy. I think she is on to something very powerful 🙂
The past few months have been a profound process of, on one hand, coming much closer to my true self, and on the other, moving forward to a new era in my life. I experience daily enthusiasm for continuing to build my dreams, and it no longer feels overwhelming. Everything has fallen into place, and this is largely due to the guidance in bringing me back to the essence. I am committed for the continuation of this journey. It's truly an exceptional one! I wouldn't hesitate a minute to participate.
Get access to "first-mover" conditions by signing up here: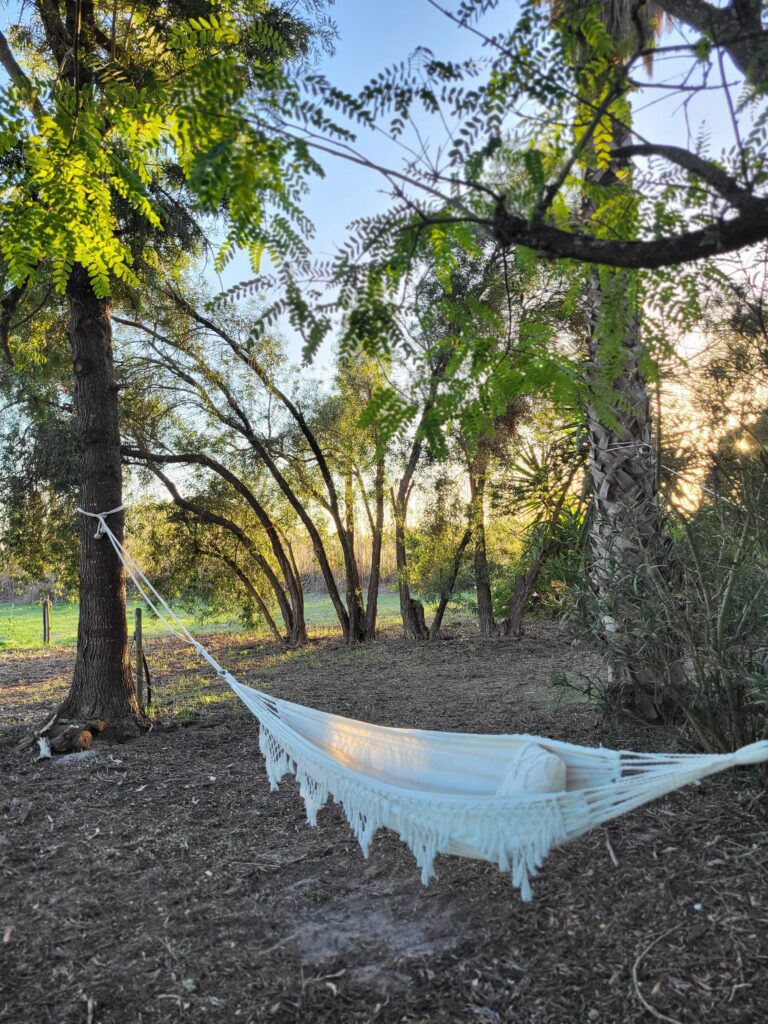 This is a self-paced online experiment.
Following your natural rhythm.
Flexible daily sessions

A short daily masterclass, audio or exercise, to maximize the learning process.
✓ built your skills gradually over time 
✓ go on your own pace
✓ choose a daily or weekly rhythm
✓ from anywhere
✓ sofa - and hiking- proof 
Experiments & Play

We believe that learning by doing is a key components of creating a new reality.
✓ immerse yourself in experiments from day one, rather than just theorize about it
✓ embody, activate feeling states, lean into the daring, self-express, play and practice
Here are our most frequently asked question.
Get access to "first-mover" conditions by signing up here: 


The expansive cocoon is part of the 4 transformative journeys of the new reality canvas. 
It is strongly recommended to complete the entire canvas process, but you can also choose to focus on a specific aspect of the canvas and return to the other journeys at a later time. Ultimately, the four experiments work together as a systematic approach to learning the art of creating new realities from authenticity and abundance.
Read more about the full  program – new reality canvas:
Speak Dutch? Lees hier meer over het volledige programma – new reality canvas:
© 2015 A Lotus Seed - 2023 New Reality School